BioBox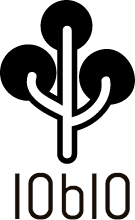 Science and clinical testing requires some input that is captured, analyzed and used as trigger for some output as a core part of its execution. This activity is traditionally segmented into several niche applications and uses overspecialized, bulky and difficult to program hardware dependent on expert system integration. Chiefly, the BioBox can capture up to 16 channels of Bio-electric data that has been traditionally hard to capture but the BioBox has many applications – as a general research tool, as a home or school experimentation tool and as a front end to consumer products. Our system is made to inspire researchers by allowing them to focus on creativity. Removing the arduous aspects of lab work could lead to unforeseen advances in human care/technology.

Research experiments and clinical diagnosis tests form the backdrop for our current Standard of Living. Transparent to most people, lab research is the essential driving force of any new process or invention. Lab research is born from educational projects and manifests itself into clinical tests that directly improve the human condition. From misdiagnosis, long waiting room queues to costly custom solutions; we, as a global community, could always do with improvements in health care. Just about every test, experiment or automated research process involves THREE CHARACTERISTIC ASPECTS: the Capture of Data: "INPUT", The Generation of signals: "Output" and the analysis of the data, "The Results".

Traditional custom experimental set-ups cost tens of thousands of dollars and usually take months to integrate for a single function - with our system there is "no hassle" and the investigator is freed up to Think Outside the Box and not worry about the inner workings of that box.

Our Bio Box is built on decades of experimental automation system design. We believe equipment used in established custom experimental set ups are over kill with today's technology. We offer a system, that is simple to set-up, completely self-contained and usually offered at a tenth of the cost of traditional gear.

Please contact us for more information on the BioBox System.