Custom Applications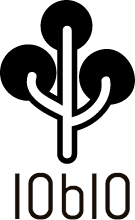 IObIO's Experimentation platform, the BioBox, is based on the LabVIEW development software suite and leverages N.I. DAQ devices (LabVIEW is provided by National Instruments, N.I.; www.ni.com). The tools we use are ideal for custom laboratory, research or industrial control and in fact, our president has been designing solutions for over 20 years using N.I. hardware and software. We are experts in automation and custom GUI design. Please inquire if we can build the right control system for your needs.


IObIO is the only Integrator in Atlantic Canada that is an N.I. Alliance Partner and has Certified LabVIEW Developers on staff. This staff has built hundreds of custom applications over the years; ranging in diverse fields from: industrial testing, military automated test stands, under water acoustics, brain imaging, thin film optics, aerospace, cryogenic control systems and much more. We can take your old piece of (irreplaceable) gear and create a brand new Windows interface for it, we can take your proprietary unit and develop a wholly novel automated test stand to verify its quality and performance and, again, much, much more. Contact us for a quote, today!


As N.I. Alliance Partner Members, we are happy to provide local representation for National Instruments and are committed to using their products and services in our solutions. Contact us if you have any questions regarding N.I. products and implementation. We can usually provide N.I. services quicker and cheaper than any source outside the Atlantic Region.