Custom Prototype Design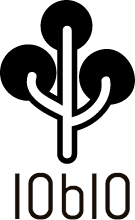 Over the years we have used a multitude of tools to quickly get concepts to proof of concepts. Not only versed in NI's LabVIEW, we also have built custom prototypes with the Arduino, Lego Mindstorms NXT platform, the hands free Leap Motion device and much more.


In house, we have two novel 3D printers that we have built from scratch which define our ethos. We like to make new products and to test novel integration ideas. There are dozens of prototypes that we have created over the years and usually, we have already come up with an easy to use solution to your technical challenges.


The protocols and methods of our prototypes have ranged from Bluetooth interfacing custom gear with Android platform (phone) to imaging routines and auto report generation. There really is no end to what we can accomplish with our proven skill set and the tools at our disposal. Please contact us to see how we can make tangible your ideas.