Welcome to IObIO Inc.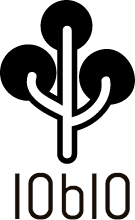 Our motto is: Science for Everyone and we want to be the first company that offers products and services that express this as our DNA. IObIO Inc. offer regional custom application development consultation and in March 2016, we began our partnership with National Instruments (N.I.) and provide technical resources to customers in Atlantic Canada, exclusively, as the sole N.I. Alliance Partner, east of Montreal.

Our flag ship product is the BioBox; the ultimate dynamic experimentation platform. IObIO Inc. offer a software configured, external Box that performs countless experiments, is open to novel processes and is in an inexpensive USB connected product. Our users and us, contribute new "set-up" files for the box on our web portal – adding function to our system. The software interface allows the user to customize the box to fit lab, class room or examining room. No expensive equipment or special training required - virtually anybody can conduct sophisticated and calibrated I/O. Our system impacts education, research and clinical sectors.

Our technical know-how is based on the LabVIEW software environment and interfacing with hardware, such as N.I. Daq devices. We are actively involved in custom consultation projects and can provide a number of technical services; including: Automated Test Stand Design, Custom Prototypes, Custom LabVIEW Applications and on-site technical consultation for all your research, industrial automation or novel prototyping needs.

We are currently seeking beta-test sites for our BioBox System.