Automated Test Stands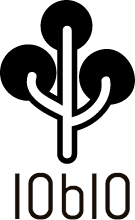 Using the LabVIEW software environment, we can automate just about every piece of conceivable equipment; from CAN bus to serial communications, we have the automated GUI to suit your most complex needs. We have over 20 years of experience designing test stands that have been: explosion proof, reading over 1500 live channels in real time, convolved with dozens of external systems and controlling third party software elements; all under one application. We have developed test stands for critical items like the fuel control for the Marine F18 Aircraft and industrial uses like a precision cardboard box crusher or automobile chair stress tester, etc.


We have the experience to make your system easy to use and robust. Also, we have a very rapid design cycle and can usually leverage our vast experience to create solutions faster than most custom test stand providers. Contact us to arrange an introductory meeting where we can discuss options for finishing your project.