Our Team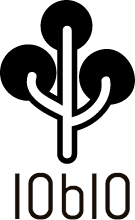 Guy Earle, president of IObIO Inc. has over 20 years' experience designing automated test stands for various fields including: Under Water Acoustics, Optical Communications, Brain Imaging and Aerospace. Guy's background in experimental physics gives him a fundamental perspective – no matter what field – there are always the same challenges: equipment interface issues, computer synchronization and control, signal versus noise and so on. Real work is stalled, all the time, because engineers can't "talk with a device" or "get it working right". Guy's passion is in automation control and maintains it is better to teach somebody how to fix a problem, instead of just fixing it.


Dr. Manohar Bance is prolific researcher and author and a clinical surgeon at the VG ENT Department. He is our Chief Medical Officer (C.M.O.) and maintains clinical and human use standards to our products.


Dr. Steve Aiken is an audiologist and professor of speech and hearing at Dalhousie; also a prolific author and international presenter, Steve is our C.E.O. and manages the executive board of IObIO Inc. Steve's initial work on the "Auditory Response Toolkit" paved the way for our current BioBox System.